Dr. Brooks submitted the following letter to the Meriden Record Journal which was published on February 15, 2019 as a Letter to the Editor:
I have had the privilege of owning Powder Ridge Veterinary Hospital and caring for pets in Middlefield and the surrounding communities since 1987.
I have also had the privilege of working with Dr. Blaire Michael, among the brightest and most talented veterinarians I know, for the last 10 years here at PRVH.
Dr. Michael purchased the practice in late December of 2018 and is now the proud new owner. I will continue to care for pets with Dr. Michael for years to come and have no plans to retire.
It is an exciting time at Powder Ridge Veterinary Hospital, as Dr. Michael has invested in new equipment and brings in new talent and services. Our new state-of-the-art facility will allow us to provide even better care for our patients.
We will strive to continue the personal attention we've been able to provide in a privately-owned family setting.
I thank all of you for your past patronage. I look forward to seeing you and your pets in our newly-updated hospital.
Lawrence C. Brooks, DVM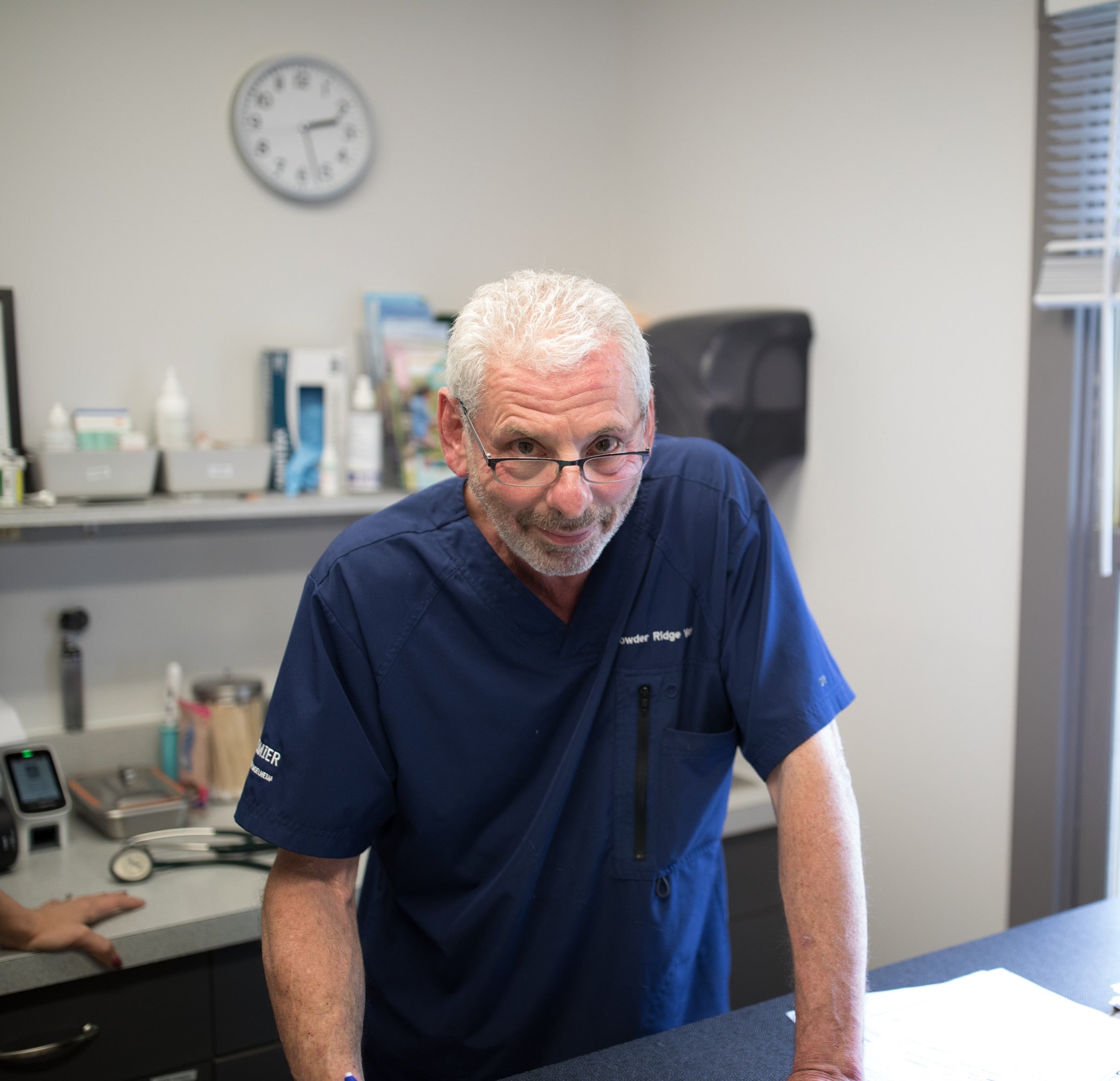 Sadly, Dr. Brooks decided to retire from Powder Ridge Veterinary Hospital in June of 2019. All of us at Powder Ridge wish him well with his future endeavors!