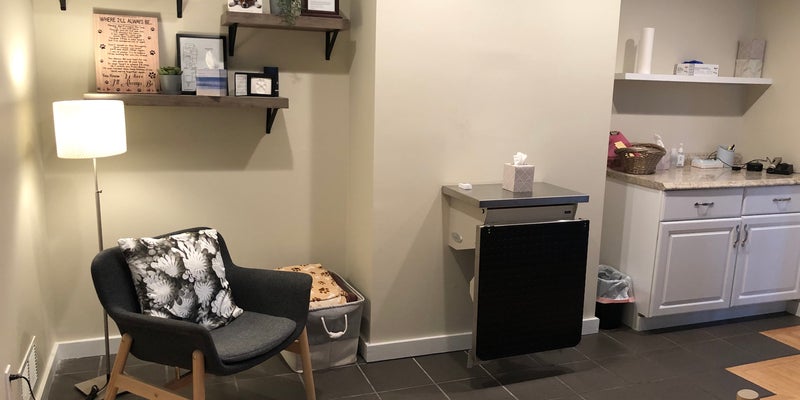 At Powder Ridge, we empathize with every pet owner when it comes time to say goodbye to their beloved companion. We offer pet parents and their companions facing terminal illness, end-of-life care and the option of humane euthanasia. Our compassionate staff will provide counsel during this difficult time and we offer a large, secluded private room where you and your family can spend peaceful moments with your companion.
We partner with Inserv Corporation who offers cremation services should you choose that option. We have worked with them for decades and have complete trust in the care they take with your pet's afterlife services.
The loss of a pet is often very difficult for pet parents to recover from, with grief taking on many forms. Our staff will provide with you with resources and access to a grief counselor should you or your family need help recovering from your loss.