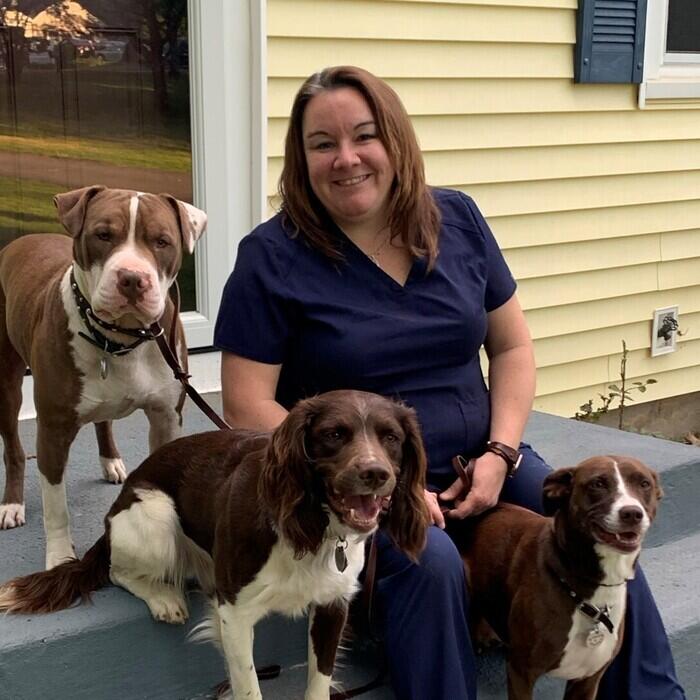 Shelby O'Donnell Veterinary Technician
Shelby has worked as a Veterinary Technician since 2003 and has experience in day practice, surgery, exotic animal and emergency medicine. She is particularly interested in behavior, and in her spare time, trains and competes in rally obedience and nosework with her dogs.
She enjoys hiking, sailing, and various crafts and projects around the house. When not taking care of animals professionally, she does it for "fun" cleaning up after a Border Collie mix, a Pitbull mix, an English Springer Spaniel, an opinionated Tortie Cat, and nine step-chickens.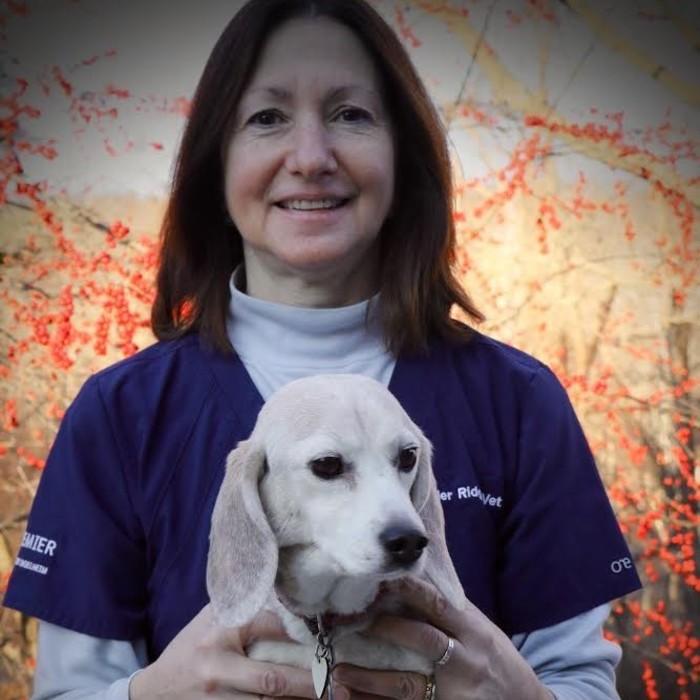 Corinne Vicenzo Veterinary Technician
Corinne has been in the Veterinary field for quite a few years. She has an extreme passion of loving and helping all animals. As a little girl she was always bringing home strays and of course her mom was sometimes not very happy. But she knew how much love she has to save all animals. She feels very blessed to be a Veterinary Technician. She and her husband, Roger, have two dogs (Kayla & Emma) and three cats (Bruce, Rosie, and Tiggie). They truly enjoy spending their free time with all their fur babies!