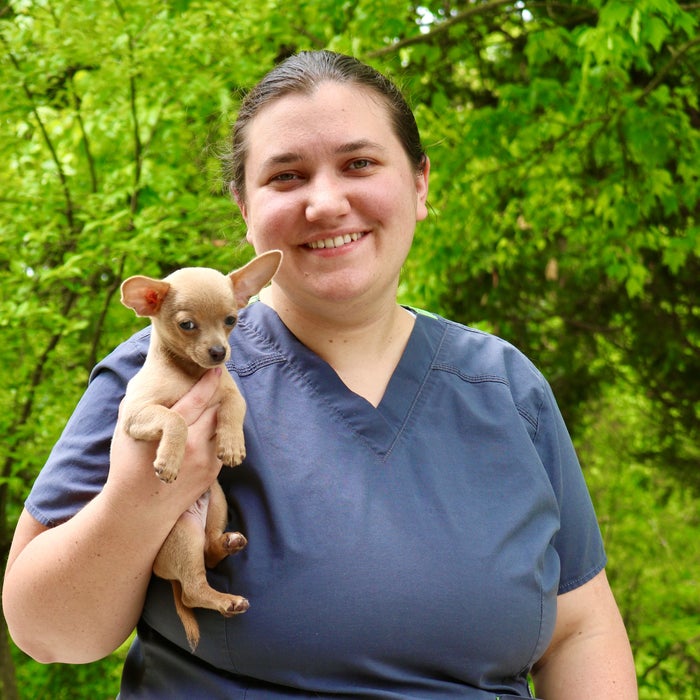 Dr. Anne Falbowski
Dr. Anne Falbowski grew up in Haddam, CT with a love of animals from a very young age. She was first inspired by a guinea pig to become a veterinarian. She worked in emergency medicine for over 3 years while developing a special interest in dentistry for her canine and feline patients.
She enjoys reading, cooking, traveling, and gardening. Dr. Falbowski currently has 2 dogs, Daisy and Pugzilla, 3 cats; Professor Snacks, Vasya, and Cthala and 6 guinea pigs.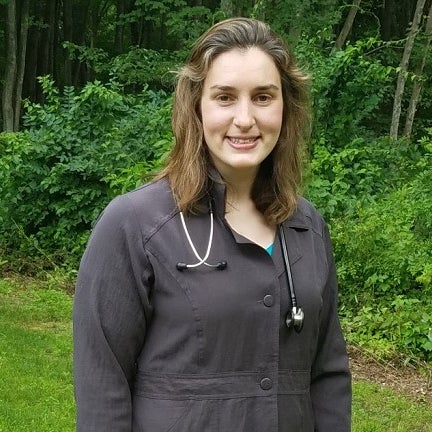 DR. ASHLEY BEDARF
Originally from the great state of Massachusetts, Dr. Bedarf attended the University of Massachusetts, Amherst for her undergraduate studies before moving to Ohio. It was at the Ohio State University, College of Veterinary Medicine where she obtained her Veterinary Degree. Following graduation, she practiced mixed animal medicine in Ohio for 4 years and then returned to New England to be back with her family.
Even though she loved practicing large animal medicine, she missed home and now spends her days treating dogs and cats, and the occasional pocket pet if the need arises. She sees her job as two-fold; treat the animals while simultaneously strengthening the bond between owners and their beloved pets.
When she isn't caring for others fur babies, she is spending time with her two cats named Bruiser and Luther. Bruiser's primary interest is food and his life's work has been finding food, regardless of the cost. Luther however prefers to spend his time snuggling on the couch.
When she is not saving lives, Dr. Bedarf spends her time rock climbing, hiking, kayaking, paddle boarding and Zumba.