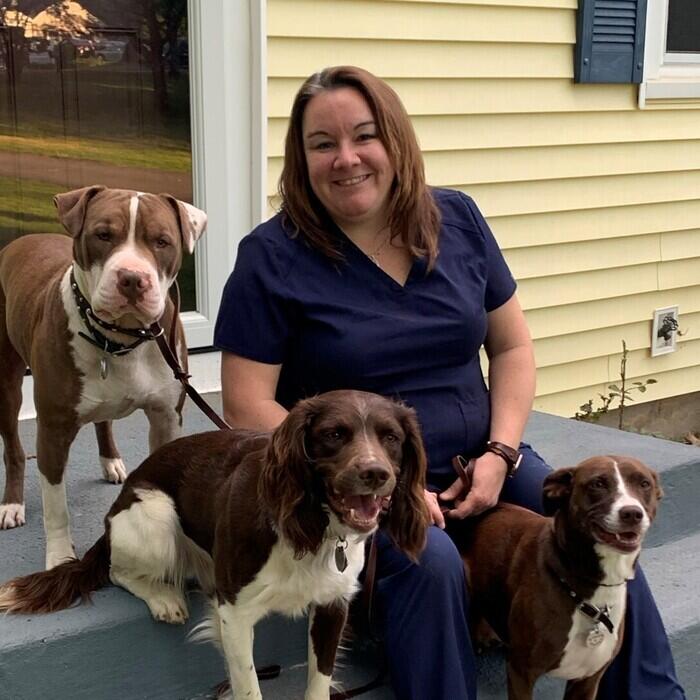 Shelby O'Donnell Veterinary Technician
Shelby has worked as a Veterinary Technician since 2003 and has experience in day practice, surgery, exotic animal and emergency medicine. She is particularly interested in behavior, and in her spare time, trains and competes in rally obedience and nosework with her dogs.
She enjoys hiking, sailing, and various crafts and projects around the house. When not taking care of animals professionally, she does it for "fun" cleaning up after a Border Collie mix, a Pitbull mix, an English Springer Spaniel, an opinionated Tortie Cat, and nine step-chickens.