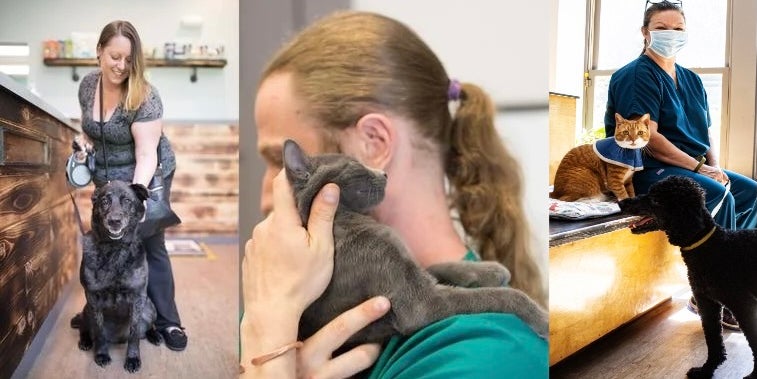 At Powder Ridge, we understand that bringing your companion to the vet can be a stressful event for you and for them. We strive to make both of your experiences as comfortable as possible.
We have multiple exam rooms, several with private entrances, so our stressed patients never have to enter the reception area. Our doctors and staff are trained to recognize when our patients are nervous and will often recommend anti-anxiety medications prior to your visit.
If you feel your pet would benefit from these services, please let us know in advance so we can facilitate your visit.